The 7-Acre Corn Maze
at Dull's Farm in Thorntown, Indiana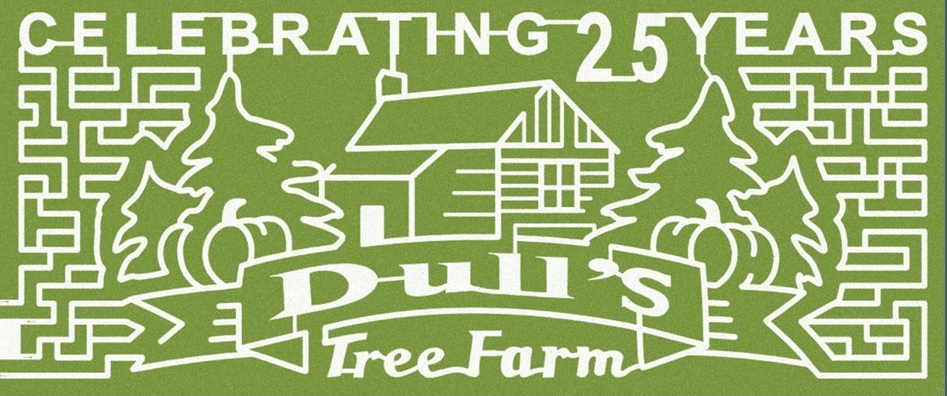 If you have never been to a corn maze, simply imagine a twisting, winding trail through a giant field of corn stalks! Suddenly the trail goes in three different directions—do you go left, right, or straight ahead?
Only one trail is right, and only the right decisions will get you out of the maze!
Our maze is thrilling fun for the whole family! This year's corn maze is celebrating our 25th Anniversary of Selling Christmas Trees at Dull's Tree Farm!


Suggestions for Your Visit

Make sure you dress appropriately for the outdoors, particularly when it comes to shoes.
Leave any items you can't afford to lose in a cornfield at home. There is nothing worse than searching for a watch or ring amidst a couple hundred thousand stalks of corn!!
If you visit the farm before the weather turns cool, bring insect repellant. If you visit after the cool nights arrive, bring a jacket.